Our mission
is to help you solve your cross-border legal matters.
You do not have to have your own lawyers everywhere.
Have them anywhere. in the world.

We currently cover over 100 countries with experienced and reliable lawyers.
In the year 2023 we will cover the whole world.
Alexandra Tudorache
Aron Dinu, Romania
Ligita Ramanauskaite
Magnusson
Robert Hoban
Clark Hill, USA
Tomasz Kurpisz
Kurpisz Adwokacka Spółka Partnerska, Poland
Jose I. Saldarriaga
EJASO, Spain
Mr Chris Felton
Gardner Leader LLP, United Kingdom
And many others, from the ARROWS INTERNATIONAL legal network.
Why is anywhere so special?
With a help of unique software solution, it is lawyers who are helping you with one of the most difficult and complex task. Solving a cross border or multi-national legal matter matter is a true challenge.
What will anywhere do for you:
define the scope
choose the right lawyer
help you with communication and delivery
We will save you time, stress and money. It will take you only a minute to file the matter and we will make sure it is duly solved.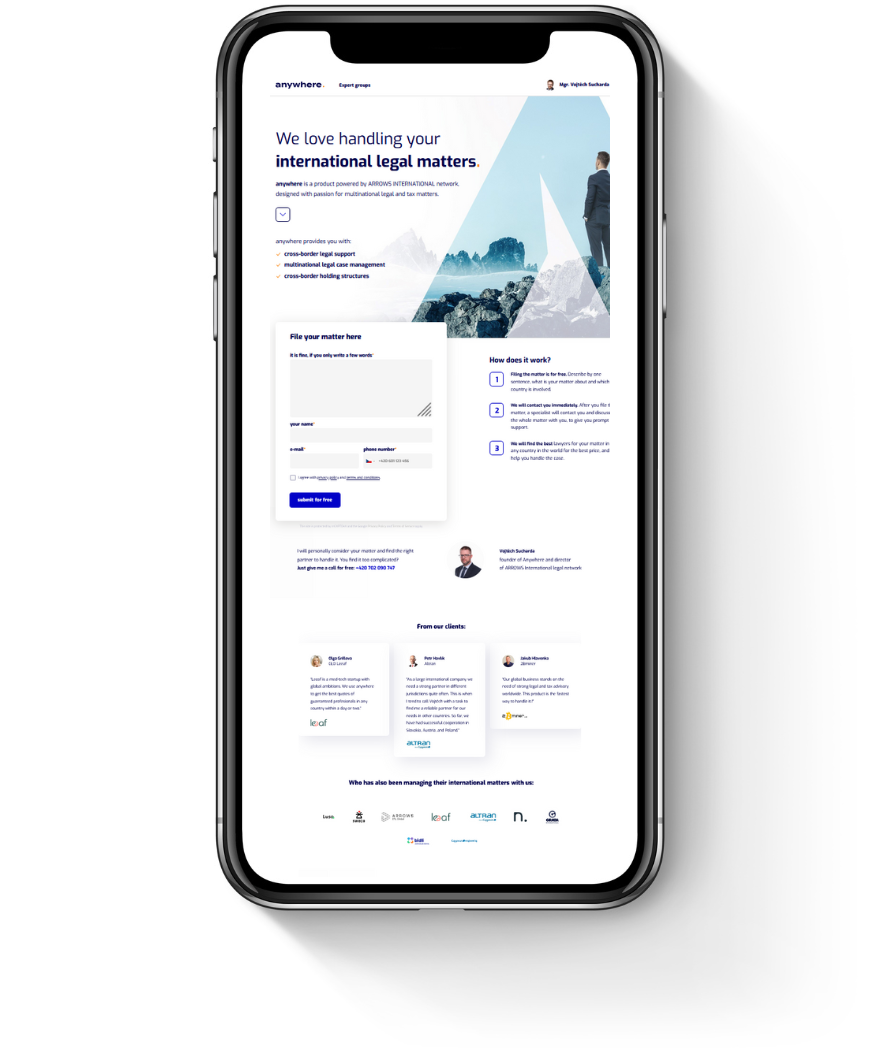 Quality matters the most.
Anywhere gathers the most skilled lawyers in various fields of legal specialization to ensure the best client experience on multinational scale
More