We love handling your international legal matters

.
Streamlining Cross-Border Legal Processes with the Expertise of ARROWS INTERNATIONAL
Reliable Network

Extensive network of verified international law firms. Connect with experts from all over the world for several clicks.

International legal case management

No more frustrating communication barriers or expenses. Use our all-in-one platform.

Transparent Processes

Scope, price, speed and delivery date... Get a clear overview of your legal case from start to finish
We ensure that your matter is matched with the ideal partner. Think it's complicated? We're here to simplify it for you.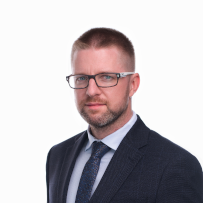 Vojtěch Sucharda
founder of Anywhere and director
of ARROWS International legal network
Anywhere: Your Guide in Cross-Border Legal Matters
With a help of unique software solution, it is lawyers who are helping you with one of the most difficult and complex task. Solving a cross border or multi-national legal matter is a true challenge.
What will anywhere.legal do for you:
Help with the scope definition.
Choose the right lawyer.
Arrange price cap and set delivery date.
Facilitate communication and delivery.
With Anywhere.legal, spend less time on the administrative hustle and more on what truly matters. In just a minute, you can file a case a trust us to bring it to a satisfactory resolution.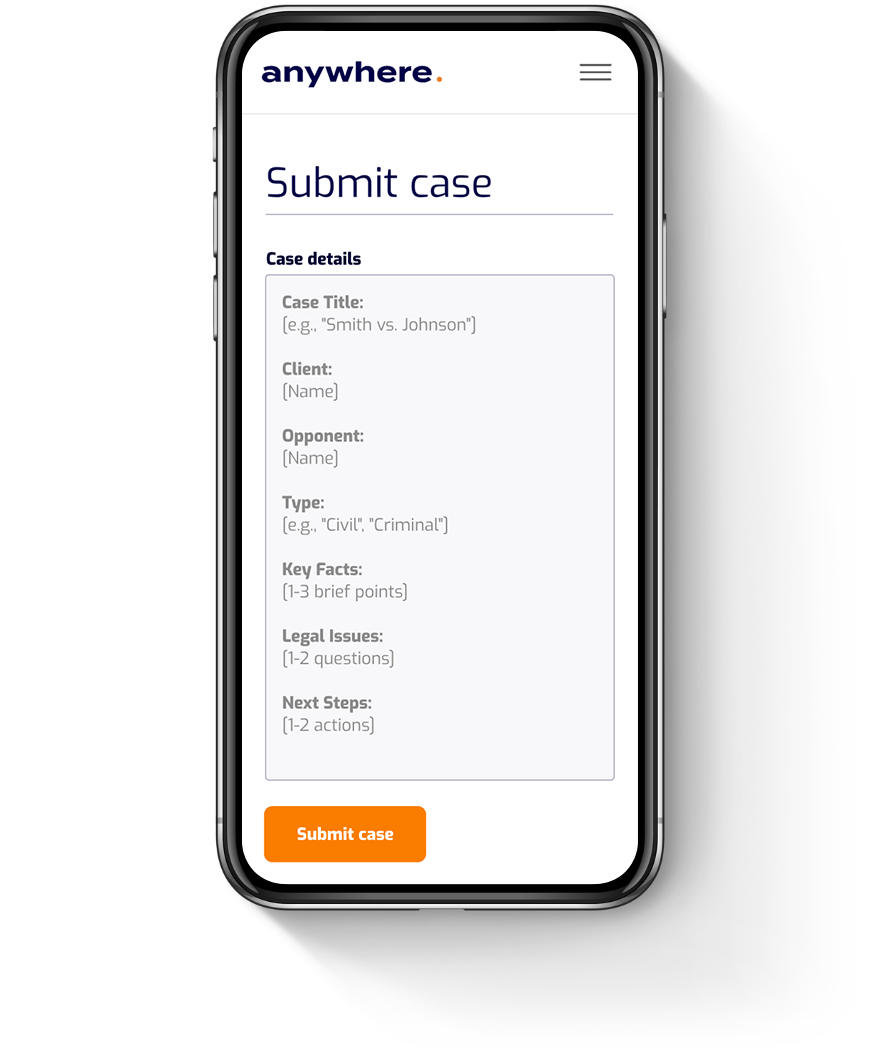 Unified Case Management
Experience steramlined communication and case tracking, all under one digital roof. Whether you're a client or a law firm, Anywhere.legal simplifies your legal journey.
Centralized Tracking

Monitor all your cases seamlessly in one unified dashboard, ensuring you never miss a beat.

Efficient Communication

Engage in direct chats, maintain organised document storage, and oversee up to 10 cases simultaneously.

One Platform, Multiple Roles

Regardless of whether you're a client or a law firm, benefit from the clarity and efficiency of having all cases accessible in one location.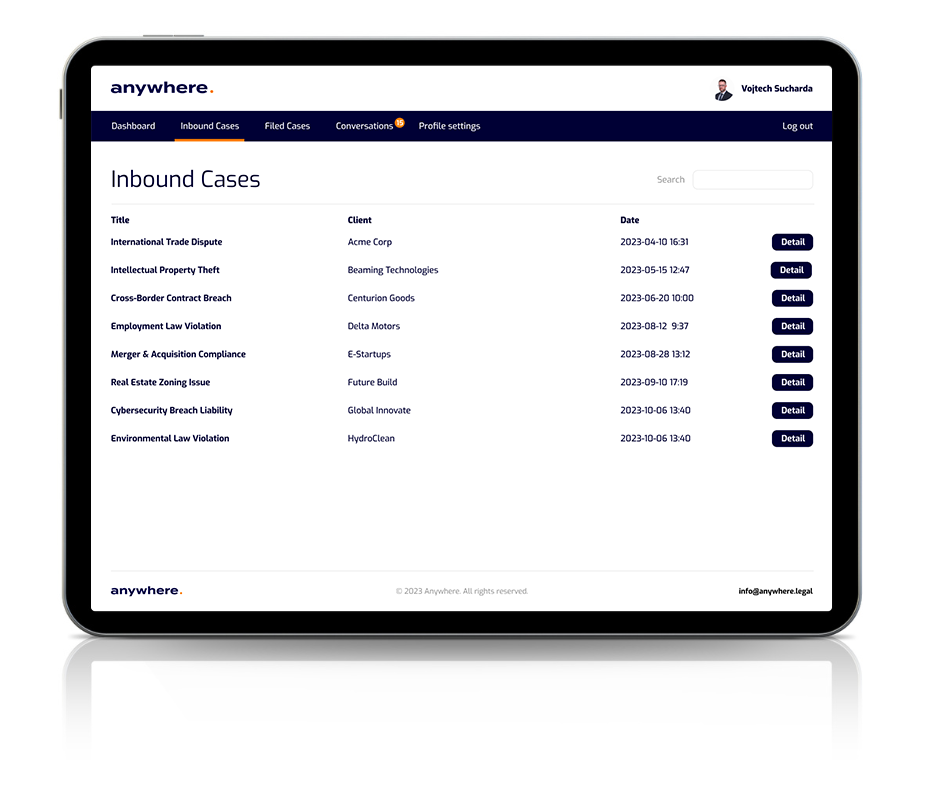 Subscribe to Platform Updates
Get the latest platform feature, straight to your inbox. Don't miss key updates that enhance your cross-border legal dealings.
Your e-mail address
We respect your privacy. Unsubscribe and data protection assured.
From our clients: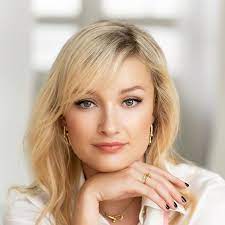 "Leeaf is a med-tech startup with global ambitions. We use anywhere to get the best quotes of guarranteed profesionals in any country within a day or two."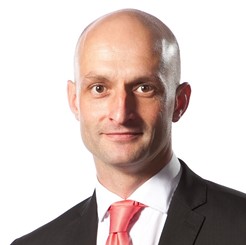 "As a large international company we need a strong partner in different jurisdictions quite often. This is when I tend to call Vojtěch with a task to find me a reliable partner for our needs in other countries. So far, we have had successful cooperation in Slovakia, Austria, and Poland."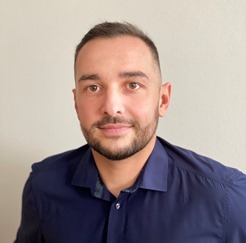 "Our global business stands on the need of strong legal and tax advisory worldwide. This product is the fastest way to handle it.!"
You will be in the hands of hundreds of specialists from the whole world.
Robert Hoban
Clark Hill, USA
Andriy Selepey
Selepey, Volkovetsky Partners, Ukraine
Ligita Ramanauskaite gmail
Magnusson
Tomasz Kurpisz
Kancelaria Adwokacka Tomasz Kurpisz
Jose I. Saldarriaga
EJASO, Spain
Alexandra Tudorache
Aron Dinu, Romania
Mr Chris Felton
Gardner Leader LLP, United Kingdom